In spite of many difficulties due to the general challenges and the fierce competitiveness in bid work of the construction, Song Da 5 JSC has developed stably and comprehensively, achieved recognizable results and completed the business targets approved by the Committee of Share Holders for the first six months of 2018 thank to the tradition of unity, the spirit of difficulty overcoming and creativeness.
The total value of business results in the first 6 weeks of Song Da 5 reached VND 545 billion to score 44% of the yearly completion ratio..
For bid work in the first 6 months, Song Da 5 JSC have been awarded packages of Hoa Phat – Dung Quat Steel plant and other projects, ensuring the plan of business production in 2018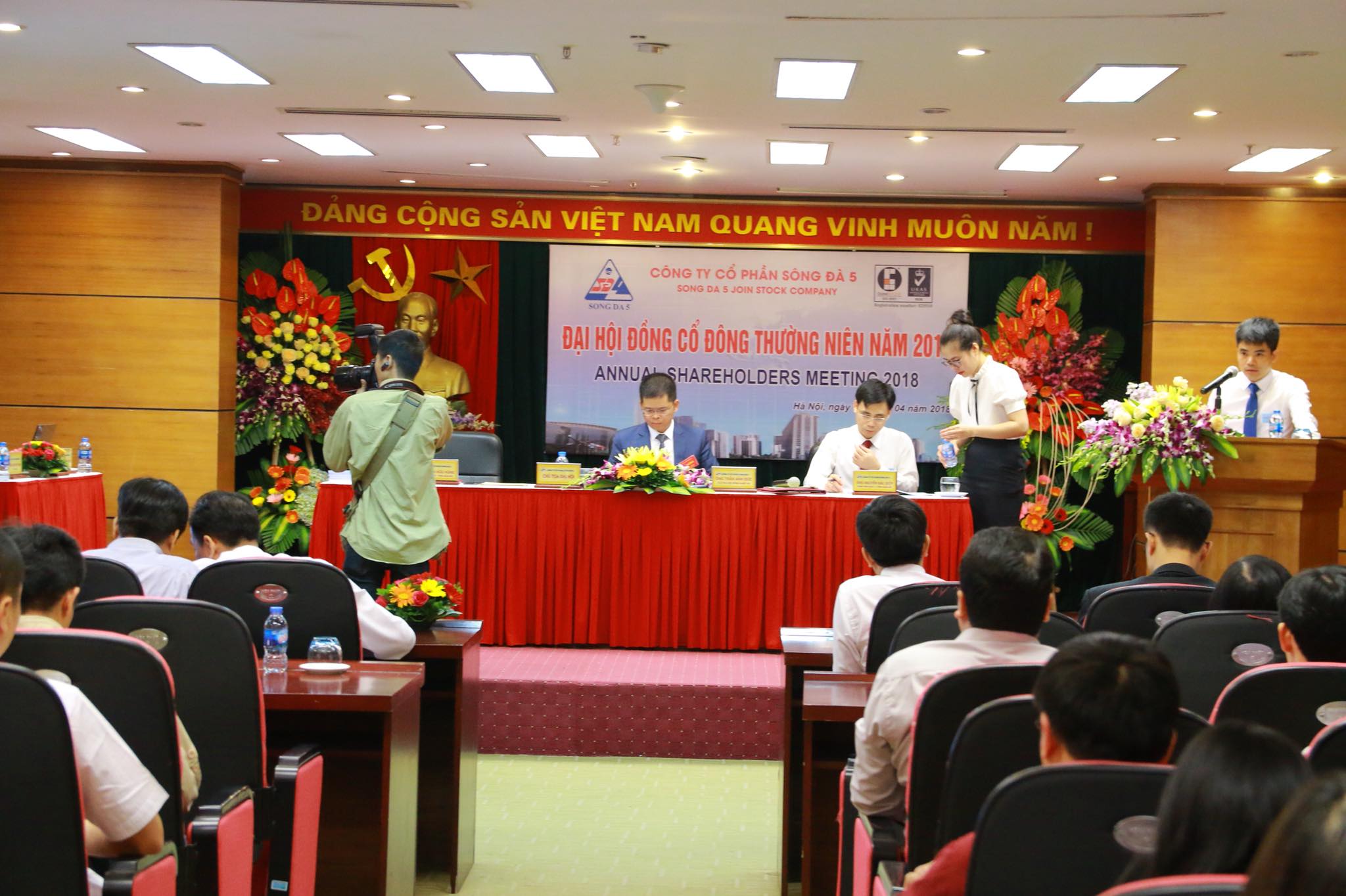 According to the proposed plan, the value of business production in the last six months of 2018 shall reach VND 721 billion. The total output in 2018 shall reach at VND 1,250 billion. The estimated turnover is VND 766 billion in the first six months and VND 1,364 billion for the whole year 2018.
In term of site organization, up to 30th June 2018, Song Da 5 JSC has been ensuring the milestones, the quality in accordance with the commitment to the employer at all projects. The Company always pays attention to the labor safety and environment sanitation as stated in the regulations of the company, employer and main contractor
Besides the promotion of business development, Song Da 5 JSC always cares for the life of employees. The average income of each employee maintains at 9.9 million per month. The company has carried out annual activities including: Regular medical check-ups, holiday activities, celebrations such as International Women's Day (8/3), International Children Day (1/6), the training activities, rewarding students with excellent academic achievements...
In the remaining half of the year 2018, Song Da 5 JSC continues speeding up the construction and installation work a site to ensure the quality, progress, safety and expand the search for potential markets. With the efforts of all employees, Song Da 5 JSC has successfully completed the business plans in the first 6 months of 2018 as a premise for the further development in the future.
(Wrote by Song Da 5 JSC)