Application of Information Technology in construction industry is an inevitable trend at present and in the future. Many recent studies in use of Building Information Modelling – BIM in several international countries show that BIM is virtually a vital technology for the development of construction industry.
In 2014, Song Da 5's leaders who having the strategic vision, kept pace with BIM application trend, were venturesome to apply BIM in project implementation activities. At that time, BIM is a new term and perception for Vietnam construction industry, therefore Song Da 5 is one of forerunners who strive to adopt BIM workflows for engineering and construction activities. This roots in its real essence of BIM which is a elite and advanced technology and definitely different from the traditional engineering and design work. The use of BIM in construction industry is an inevitable trend in the fourth industrial revolution (Industry 4.0), in which BIM will create comprehensive workflow, starting from design to preparation of construction methodology, quantity survey, cost estimation and construction activities on site.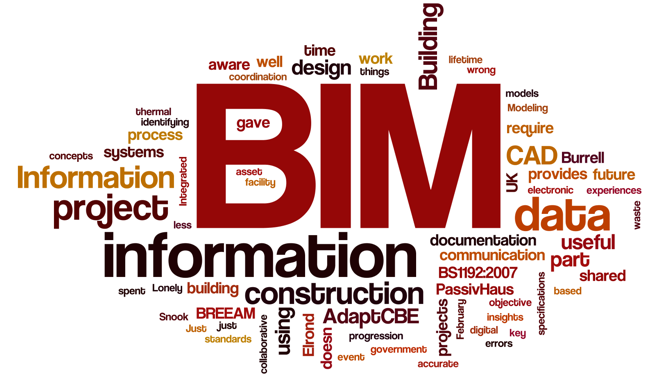 The first project in which Song Da 5 applied BIM in actual project implementation on site is Nam Ngiep 1, an international project, executed by Obayashi Corporation – the Main Contractor. Song Da 5's application was not only highly appreciated by the Employer and the Main Contractor but also was awarded the 1st prize winner in Tekla Asia BIM Award 2016.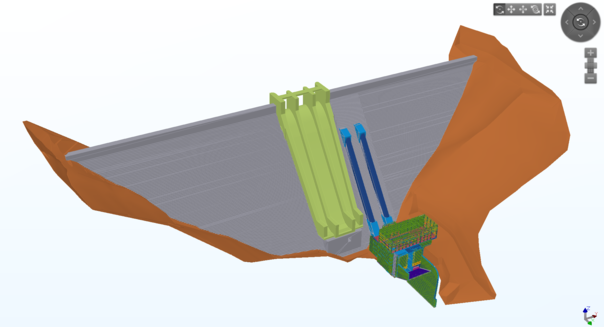 BIM of Nam Nghiep 1 Hydropower Project in Lao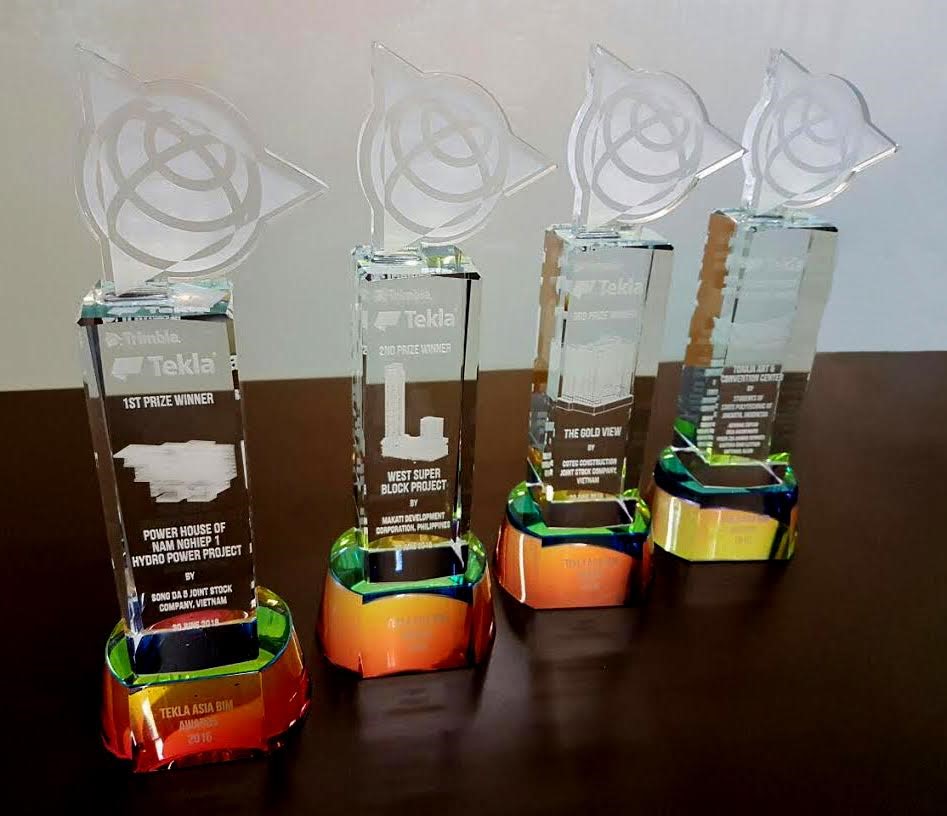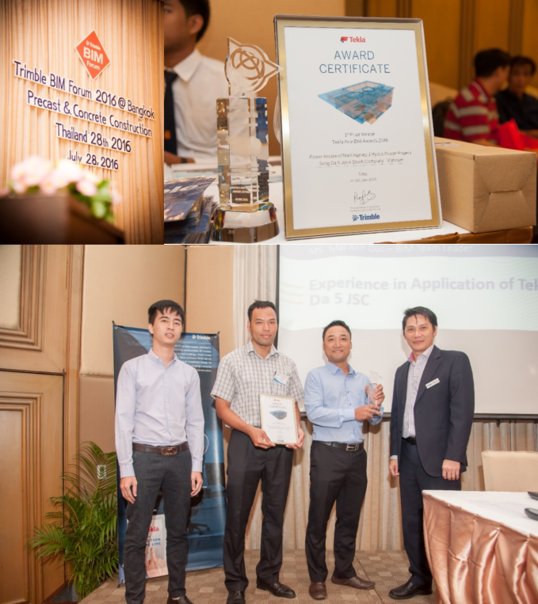 1st prize winner - Tekla Asia BIM Award 2016
Based on the success of Nam Ngiep 1, Song Da 5 has continued to apply BIM in engineering and design, construction, quantity and progress management in current projects which have been executing by Song Da 5 such as 18T Building, 32T Building– The Golden An Khanh Project, VNT 19 Paper & Pulp Mill Plant, Hoa Phat Steel Complex…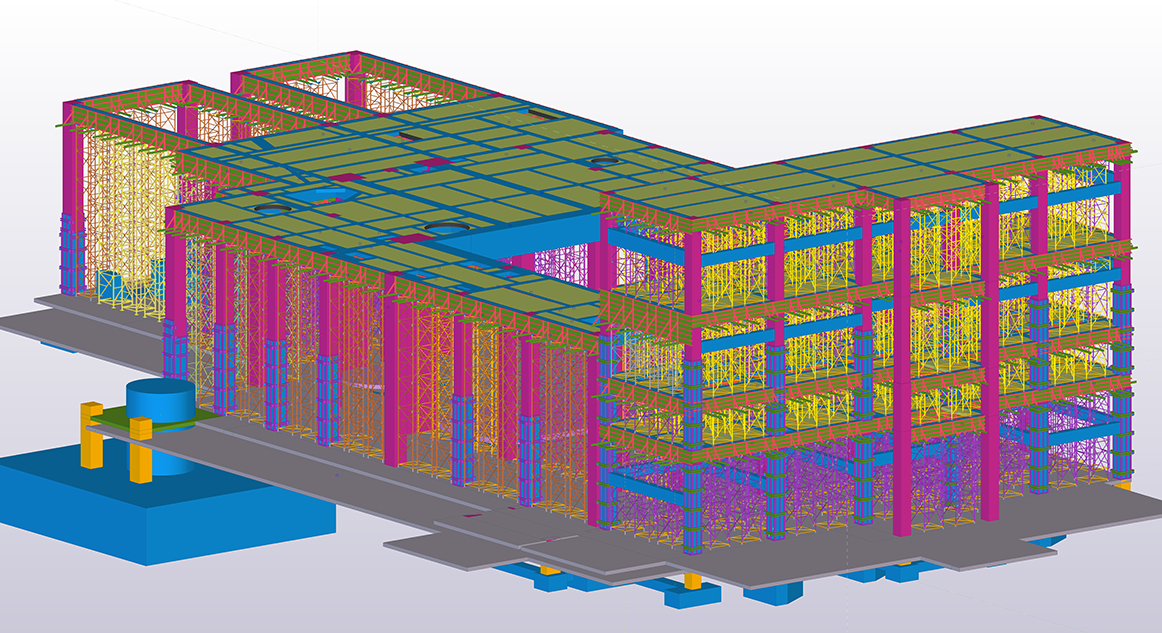 BIM for VNT 19 Paper & Pulp Mill Plant
BIM for Hoa Phat Steel Complex
With over 4 years of BIM adoption, Song Da 5 has succeeded in application BIM in design and construction activities in on-going projects that demonstrates the correct orientation and strategy of Song Da 5 toward his vision to become a professional Design & Build Contractor.
Le Tuyen (Compiling)