Striving to complete RCC item of the Right abutment of Dam at April 15th 2015, Song Da 5 JSC is placing the RCC production of over 6000 m3/ day with the equivalent value of 10 billion VND / day and continuously until the end of March 2015.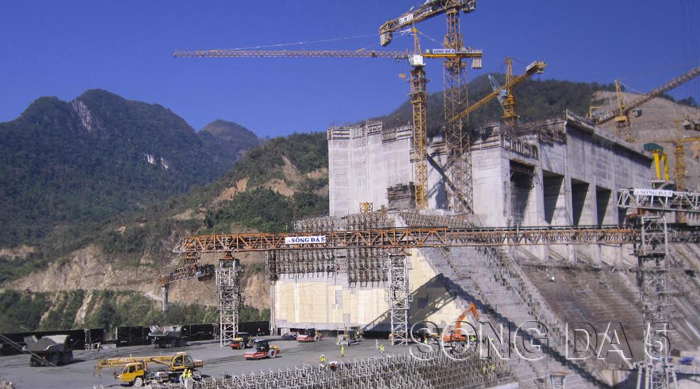 This is the last construction item of the Lai Chau hydropower, it have important implications for the closing of Diversion tunnel in June 2015 and commissioning the Generator No.1 in December 2015, including 6 generators, 2.400MW installation capacity, the dam crest level of 228,1m.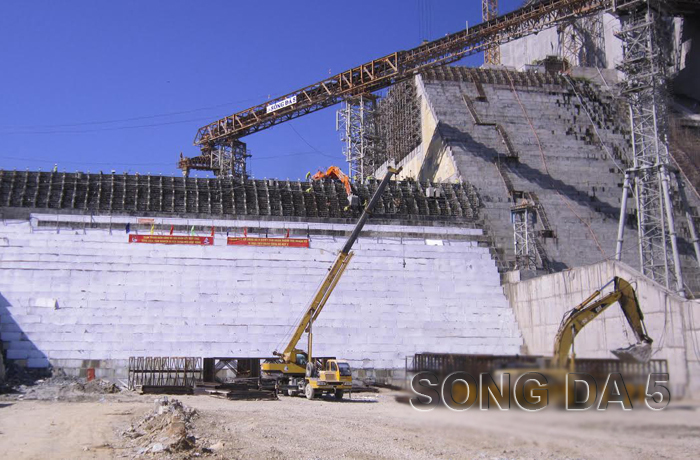 Song Da 5 JSC will try to completed this item above ahead of time, contributing to the successful completion for the commissioning of the generator No. 1 at the end of 2015.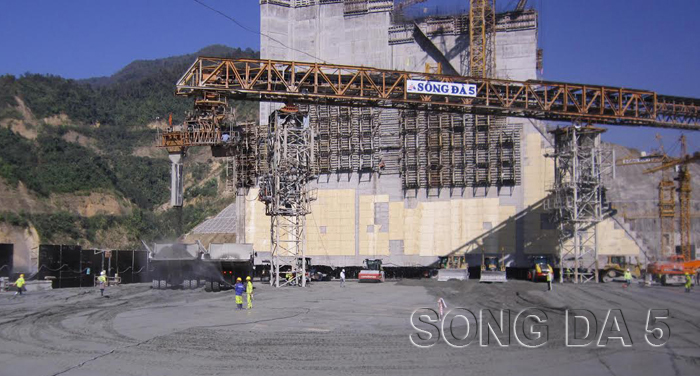 Lai Chau hydropower project is a national key construction and it was started on May 1st 2011 in Nam Hang commune, Muong Te district, Lai Chau province. Built-in ladder on top of Da river, this project has a total estimates investment of more than 35,700 billion VND. Lai Chau hydropower plant consists of three generators with a total installation capacity of 1,200 MW, the plant will annually provide to the national grid of about 4670.8 million kWh, and shall estimation in 2017.