On 30 April 2018, RCC Main Dam of Nam Ngiep Hydropower Project was officially successfully completed by Song Da 5 JSC during 22 months with RCC work-done quantity of over 2,3 million m3.
Nam Ngiep 1 Hydropower plant is owned by Nam Ngiep 1 Power Company limited and Obayashi Corporation - Japan is the General contractor with its installed capacity of 290 MW and built on Nam Ngiep River in Bolikhamxay and Xaysomboun provinces. The average output gains about 1.546 GWh/year. The project which consists of the main power station of 272,8 MW and the re-regulation power station of 17.6 MW, its main Dam has been executed by RCC technology with its height of 167 m that is the highest RCC Dam in Laos and its Southeast Asia rigion up till now.
In 2014, based on its 25 years' experience and capability in hydroelectric power plant construction, Song Da 5 is entrusted to award the contract of civil works of main permanent structures by the Main Contractor Obayashi Corporation. This is considered as the successful breakthrough of Song Da 5 that boosted Song Da 5 to the international market.
In June 2016, after successfully completed Main dam excavation work with total excavation volume of over 2 million m3 within 18 months, 2 months ahead of the construction schedule, Song Da 5 commenced to place RCC Main Dam. The total volume of RCC is over 2.3 million m3 and must be completed in less 2 years. This is the great challenges for Song Da 5 because the rainy season in Laos prolongs in 6 months, even it rains up to 20 days in a few months with the large rain. Song Da 5 had to study very carefully and proposed the most feasible methodology to ensure the quality of concrete, on the other hand, it still ensures the progress of block placement. The methodology is concrete slope placement called "slope layer" this technology has not been applied in Vietnam before.
In addition to the optimized replacement methodology to ensure the progress, Song Da 5 mobilized one of the greatest and most advanced system of RCC production of Liebherr with the capability of 720 m3/hour and one conveyor system designed by Japanese Nippon Conveyor which has the length of over 2.4 km, the velocity of 180m/minute and the capacity of 1030 tons/h and assigned in two both dam abutment to ensure the construction of all lines.
It can be said that Song Da has mastered the technology of RCC concrete from the installation of batching plant, conveyor to the production and replacement of RCC concrete. Therefore, the largest construction rate reaches near 200,000 m3/month in dry season and 120.000 m3/month in rainy season.
On April 29th, 2018, all 2,3 million m3 of RCC concrete at Main dam was completed in the record time of only 22 months that has been highly appreciated about the quality by The Great Dam Association and The Employer.
With the success of Nam Ngiep 1 Hydropower project, Song Da 5 proves its capability to reach further and compete with international contractors to achieve new success.
The following images of RCC Placement work in Nam Ngiep HPP: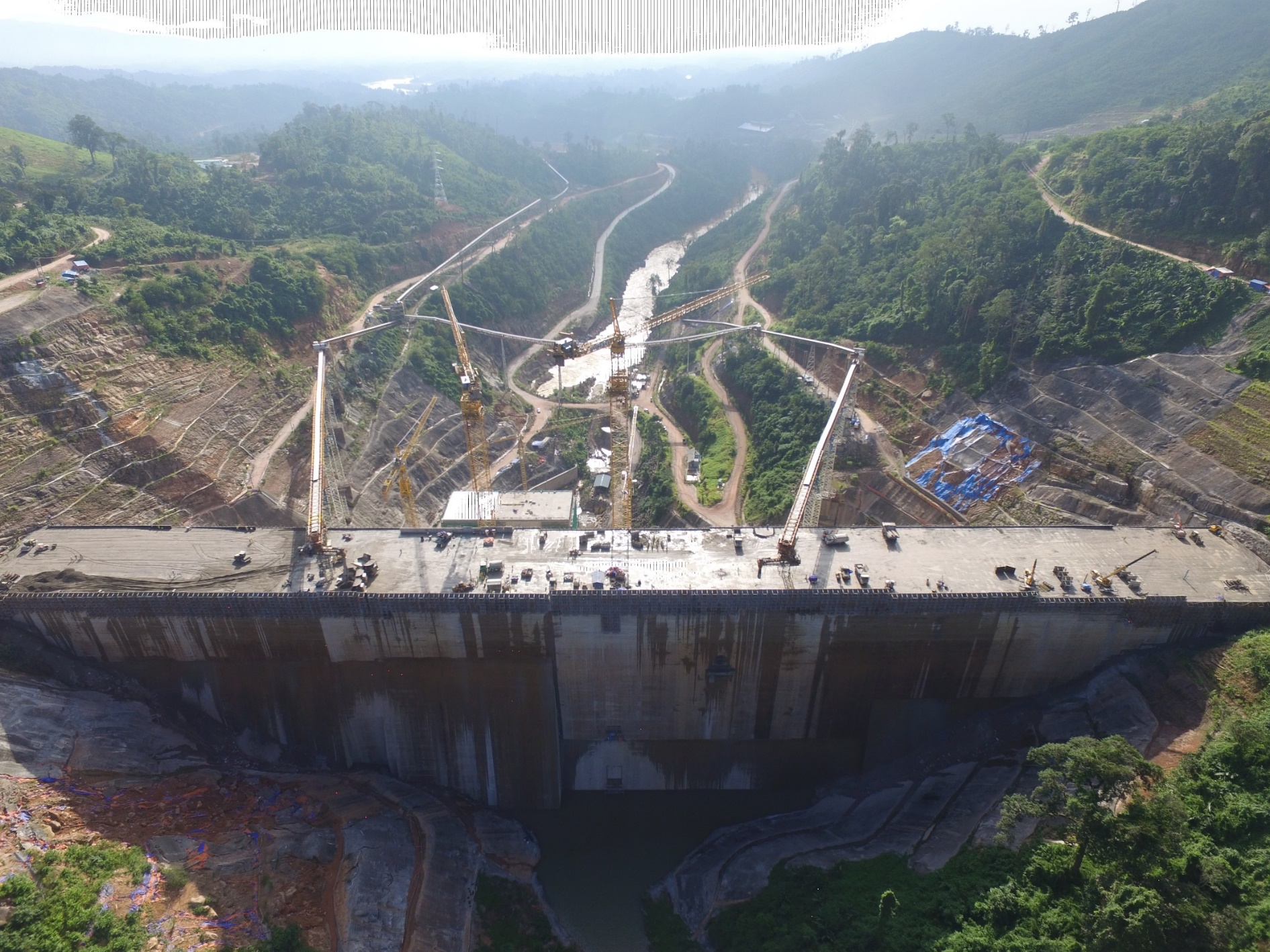 Upstream RCC Main Dam – Nam Ngiep 1 HPP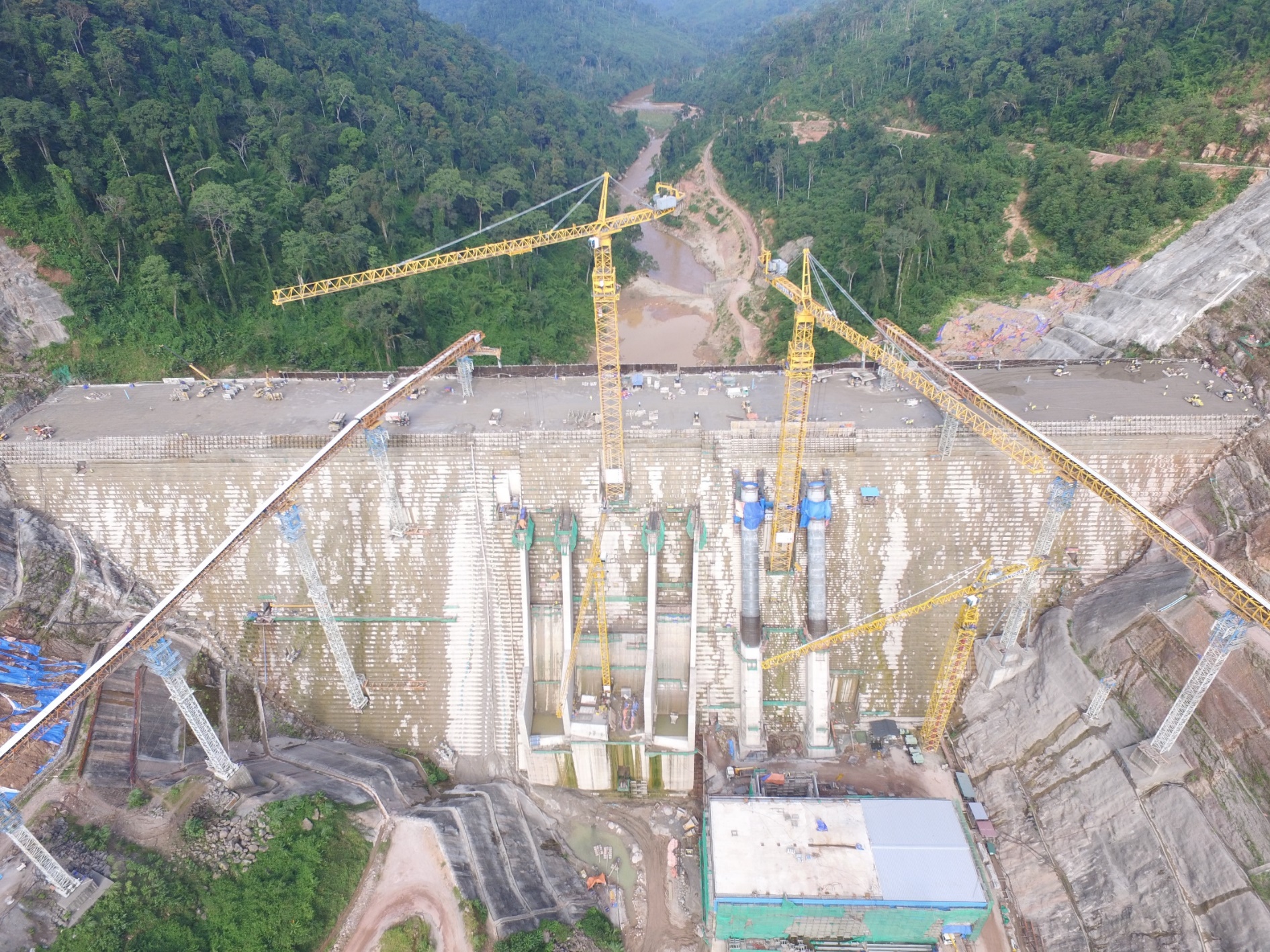 Downstream RCC Main Dam – Nam Ngiep 1 HPP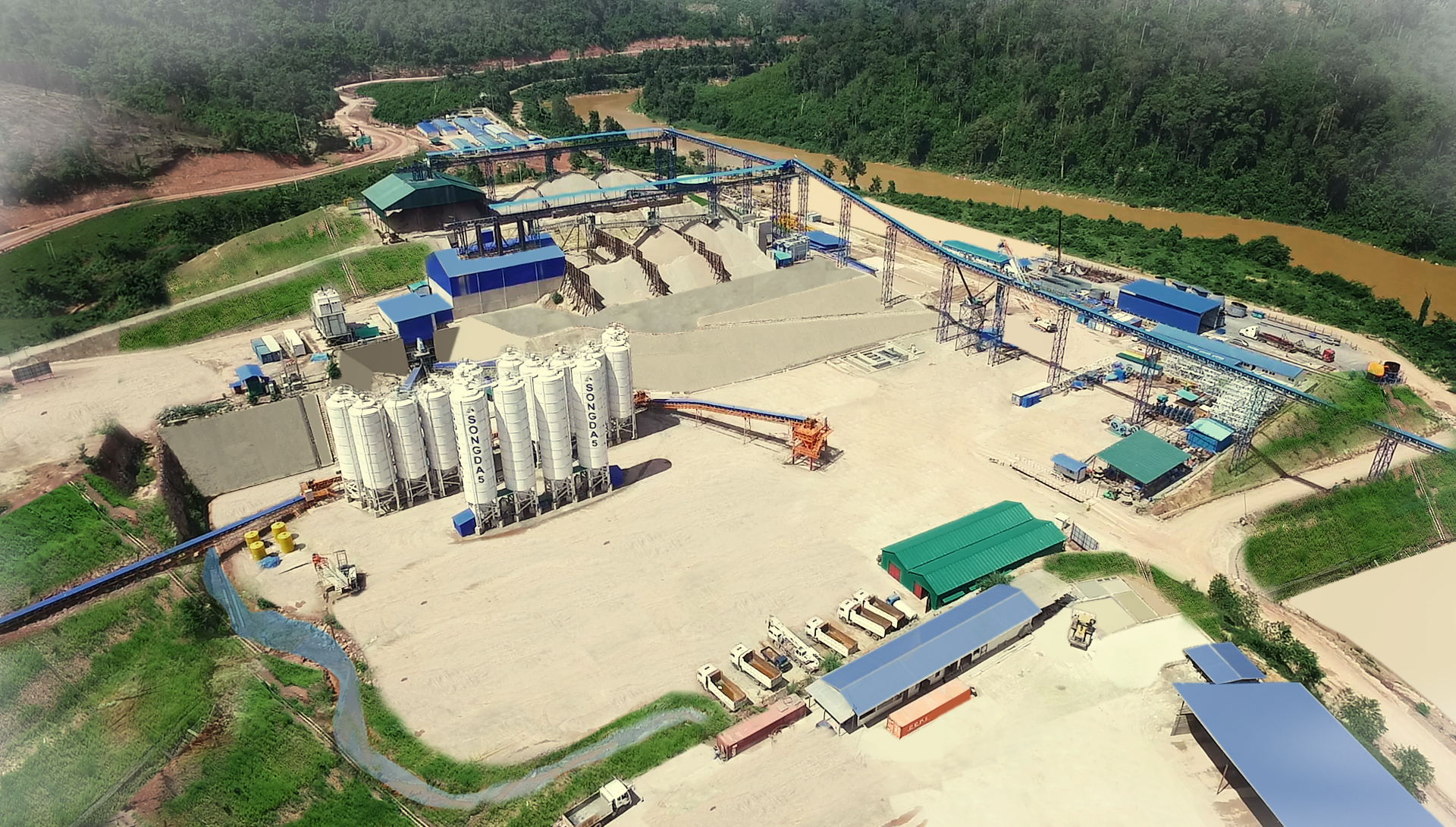 Batching Plant 720m3/h in Nam Ngiep 1 HPP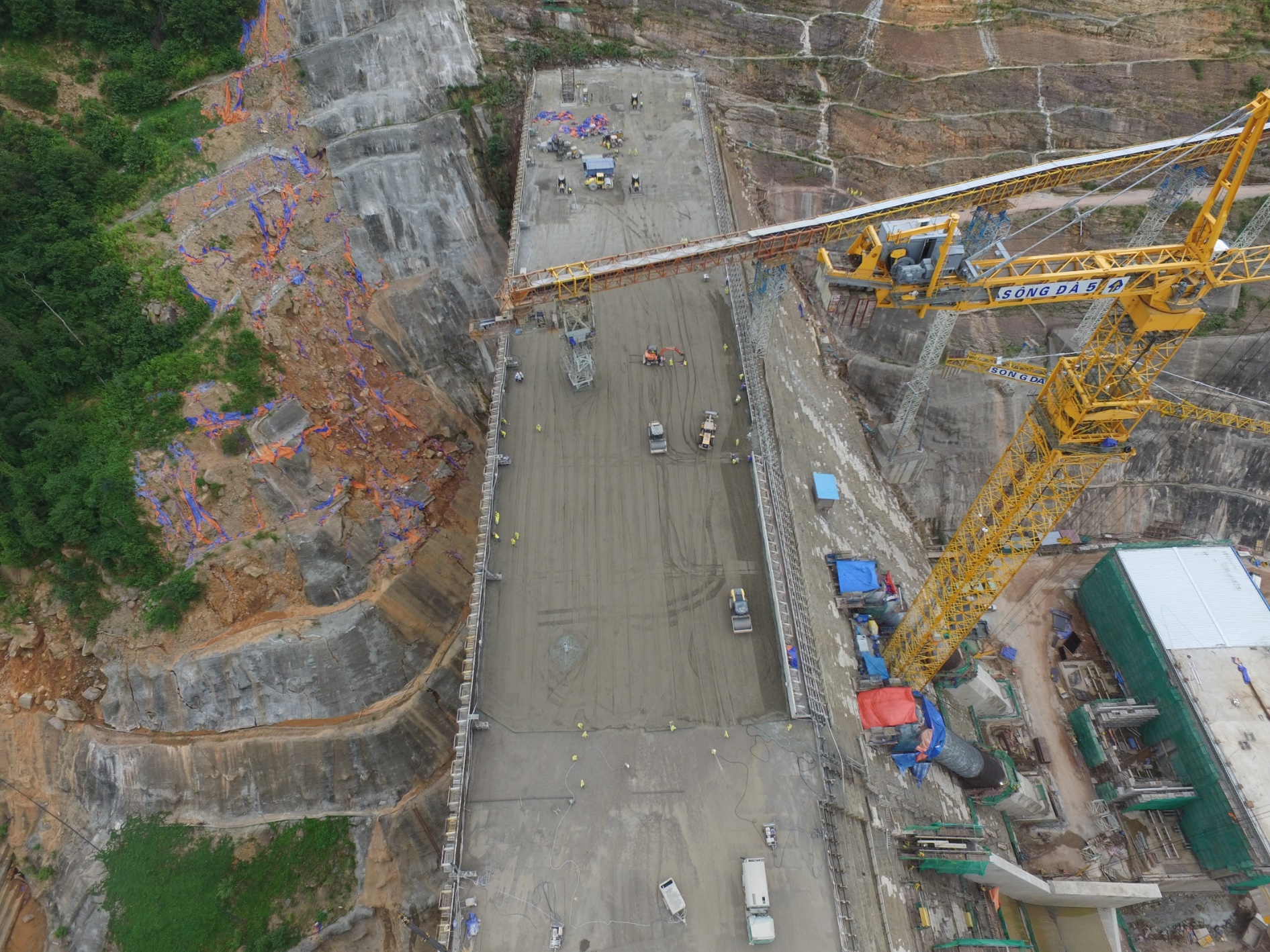 RCC placement on Dam face – Slope layer Methodology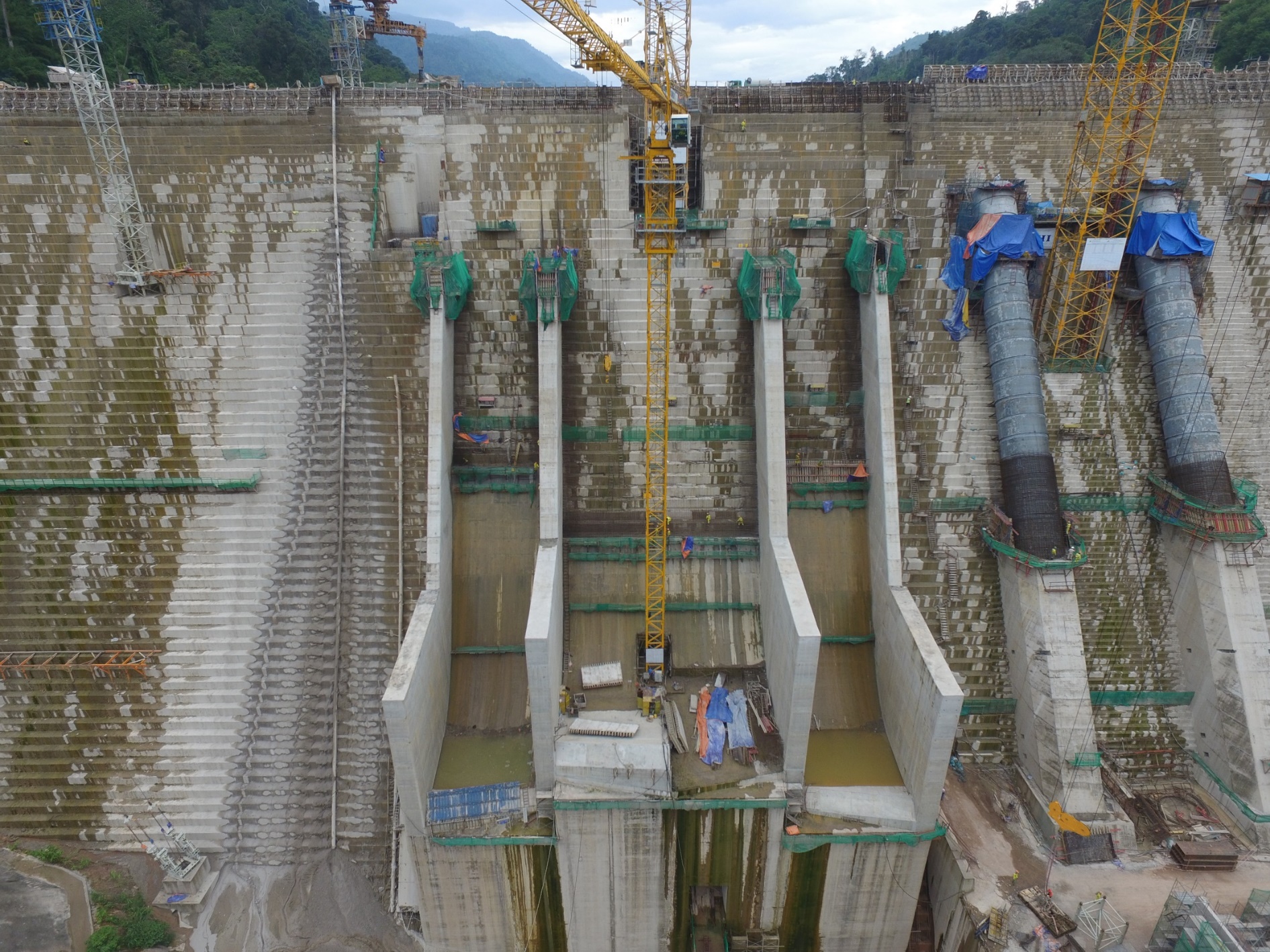 Construction of Spillway & Penstock
Le Tuyen
Song Da 5