Deputy Prime Minister Trinh Dinh Dung has asked the transport ministry, the Dong Nai government and the relevant agencies to speed up the Long Thanh International Airport project in the southern province of Dong Nai, reported the local media.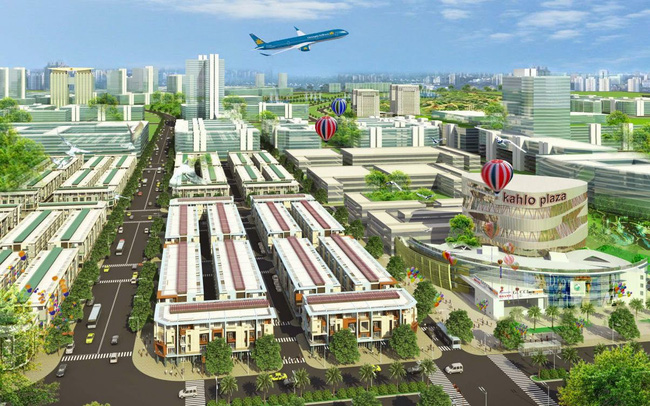 He noted that to fast-track the project, work on land reclamation, land clearance compensation, support and resettlement should be carried out urgently.
The deputy prime minister has directed the ministry to prepare a feasibility study for the first phase of the project and send it to the National Assembly for approval at a meeting scheduled at the end of 2019.
The ministry has also been asked to supervise the project and work with the Dong Nai government, the Construction Ministry, the Ministry of Natural Resources and Environment and other relevant agencies to review the planning process to ensure a proper traffic infrastructure system is created inside and outside the airport.
The construction ministry will cooperate with the authority of Dong Nai Province to plan the transformation of the airport into a hub for managing, investing in and developing urban areas and services.
Meanwhile, he has asked the Ministry of Natural Resources and Environment to quickly complete reports on environmental impacts of the project and work with the Dong Nai government to begin taking back land for site clearance.
The State appraisal council is expected to support the government of Dong Nai Province in supplementing the content of the feasibility study so that it can go before the prime minister at the earliest.
In April this year, the deputy prime minister issued Announcement 149 on expediting land recall for the Long Thanh Airport project, scheduled in six communes--- Long An, Binh Son, Cam Duong, Suoi Trau, Bau Can and Long Phuong---in Long Thanh District of Dong Nai Province, some 40 kilometers east of HCMC.
The National Assembly allowed the Government in June 2015 to proceed with the Long Thanh airport project with a total cost of an estimated VND336.6 trillion, or US$16.03 billion based on the 2014 exchange rate between the Vietnam dong and the U.S. dollar.
VND114.5 trillion (some US$5.45 billion) will go to the first phase in which one runway and one terminal will be built to handle 25 million passengers and 1.2 million tons of cargo a year. This phase is expected to up and running in 2025 at the latest. One more runway and a cargo terminal would be constructed in the second phase to increase the airport's annual capacity to 50 million and 1.5 million tons of cargo. It will have more facilities to accommodate 100 million passengers and five million tons of cargo in 2050.
SGT