Representatives from PCC1 and Song Da 5 and Song Da Consulting Company – the Supervision Consultant for Bao Lam 3 Hydropower Project attended the Contract Signing Ceremony.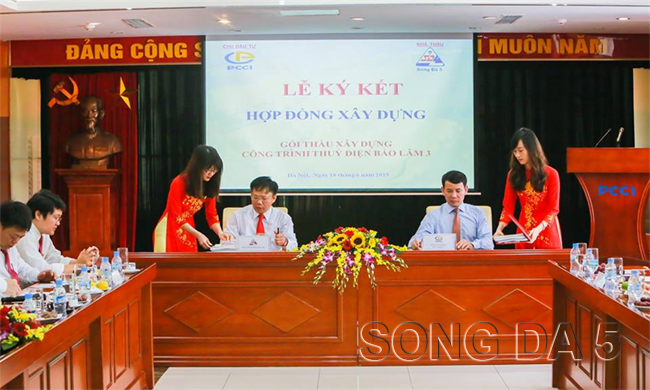 Mr. Trinh Van Tuan – Chairman of Management Board cum General Director of PPC1 gave his speech in the ceremony that he congratulated Song Da 5 on their winning against other reputable construction companies in the field of hydropower project execution and being awarded this package. Mr. Trinh Van Tuan also emphasized that as the Employer of the project, PCC1 was now completely prepared all necessary resources and financial resources to facilitate the Contractor to commence the works and complete the project as planned. During construction phase, should any issue arising from or in relation to the Employer, PCC1 shall cooperate in close with the contractor to solve all issues in prompt manner to avoid affecting the project construction progress.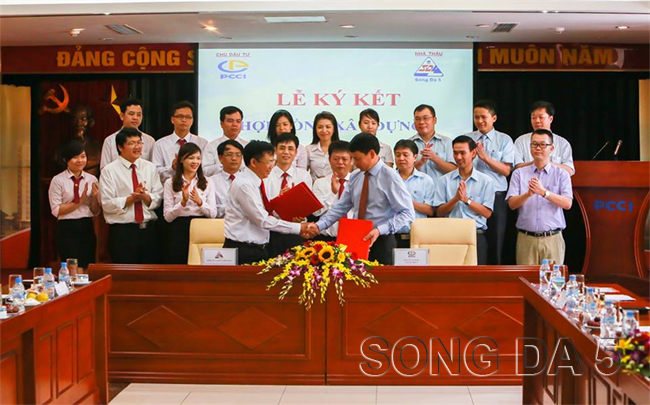 Representing the Contractor, Mr. Tran Van Huyen – General Director of Song Da 5 expressed his sincere gratitude to the Employer for his trust in awarding this package to Song Da 5 and he was glad to have first opportunity to cooperate with PCC1 – a reputable company in Vietnam construction field. On behalf of Song Da 5, Mr. Tran Van Huyen committed that Song Da 5, by his capability, experience and the Contractor's dedication in combination to the Employer's support, cooperation and his resources, Song Da 5 JSC would make all his best endeavor to complete the works in complying with the planned construction schedule, quality, working safety and environmental hygiene requirements, contributing to serving people and building country.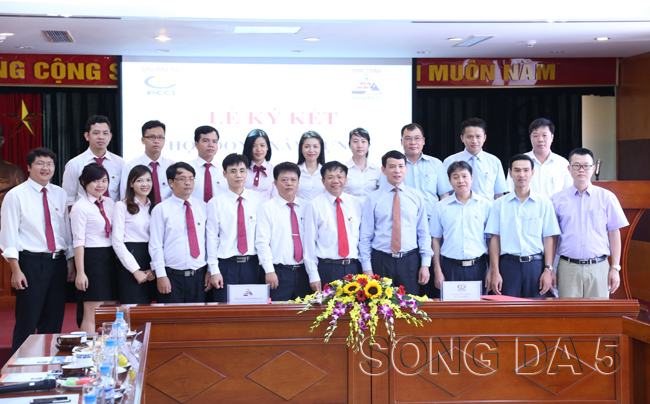 Bao Lam 3 Hydropower Project is type II invested by Power Construction No.1 JSC. The main works structure is comprise of Dam, Spillway, Intake, Penstock, Powerhouse, Tailrace, Diversion Culvert, Sluicing Outlet and Cofferdams. It is located in Nho Que River, Duc Hanh Commune, Bao Lam District, Cao Bang Province and Niem Tong Commue, Meo Vac District, Ha Giang Province. Headworks is 10 km away from upstream confluence of Nho Que river and Gam river. As planned, the construction period is 2 years and expected to generate to the national electricity grid at the end of 2017. Bao Lam 3 Hydropower Project is considered one of important projects which have been awarded to Song Da 5 in 2015 after defeating many other powerful and reputable construction companies. That demonstrates brand and repute of Song Da 5 in Vietnam construction industry.