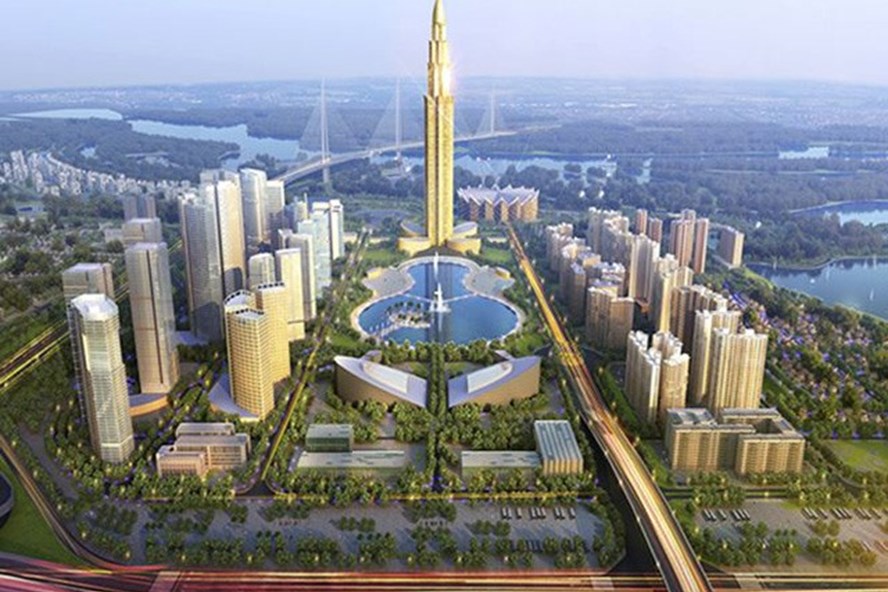 The announcement was made on the sidelines of the conference "Hanoi 2018 – Investment and Development Cooperation" on June 17, by a representative of Sumitomo Group – one of the two firms shaking hand in the smart city project in Hanoi.
President and CEO of Sumitomo Corp, Masayuki Hyodo affirmed that the project could commence work on the first phase by late 2018 or early 2019, in which the initial components would be built, focusing on infrastructure for clean water supply.
"The total fund poured in first phase is estimated at more than US$1 billion", he noted.
The project is funded by the joint venture formed between Japan's Sumitomo and Vietnam's BRG, which signed the deal to carry out the smart city project during Vietnamese Prime Minister Nguyen Xuan Phuc's visit to Japan in 2017.
The city spans 272 hectares in Dong Anh- a district in northen Hanoi and will cost US$4.138 billion, connecting with the center via the Nhat Tan-Noi Bai axis. In phase 1, the joint venture Sumitomo - BRG will pour over US$1 billion into facilities on an area of 73.11 hectares.
Smart city model currently lures much of international attention. It heads to create a living zone for residents, where environment-friendly features combine with advanced landscape and broad green spaces, said Masayuki Hyodo from Sumitomo Group.
"It is Sumitomo's honor to partner with Vietnam's BRG to construct the smart city in Hanoi, amid the long-standing trade ties between Vietnam and Japan," CEO Masayuki Hyodo said, stressing that it will work closely with the Vietnam conglomerate to make the project a success, contributing to the sustainable development of Hanoi.
Established in 1993, BRG Group provides services in numerous areas, namely real estate, hospitality, entertainment, golf courses, trade, retail, production, and construction.
Meanwhile, Sumitomo is one of the largest trading and investment companies in Japan engaged in multifaceted business activities through a network of 132 locations in 67 countries worldwide with total 70,000 employees.